LMP2 winners Orlen Team WRT took their first ELMS victory on their full season debut. It was also the first win for a Polish and Chinese driver, with Robert Kubica and Yifei Ye, along with their Swiss teammate Louis Deletraz, standing on the top step of the podium.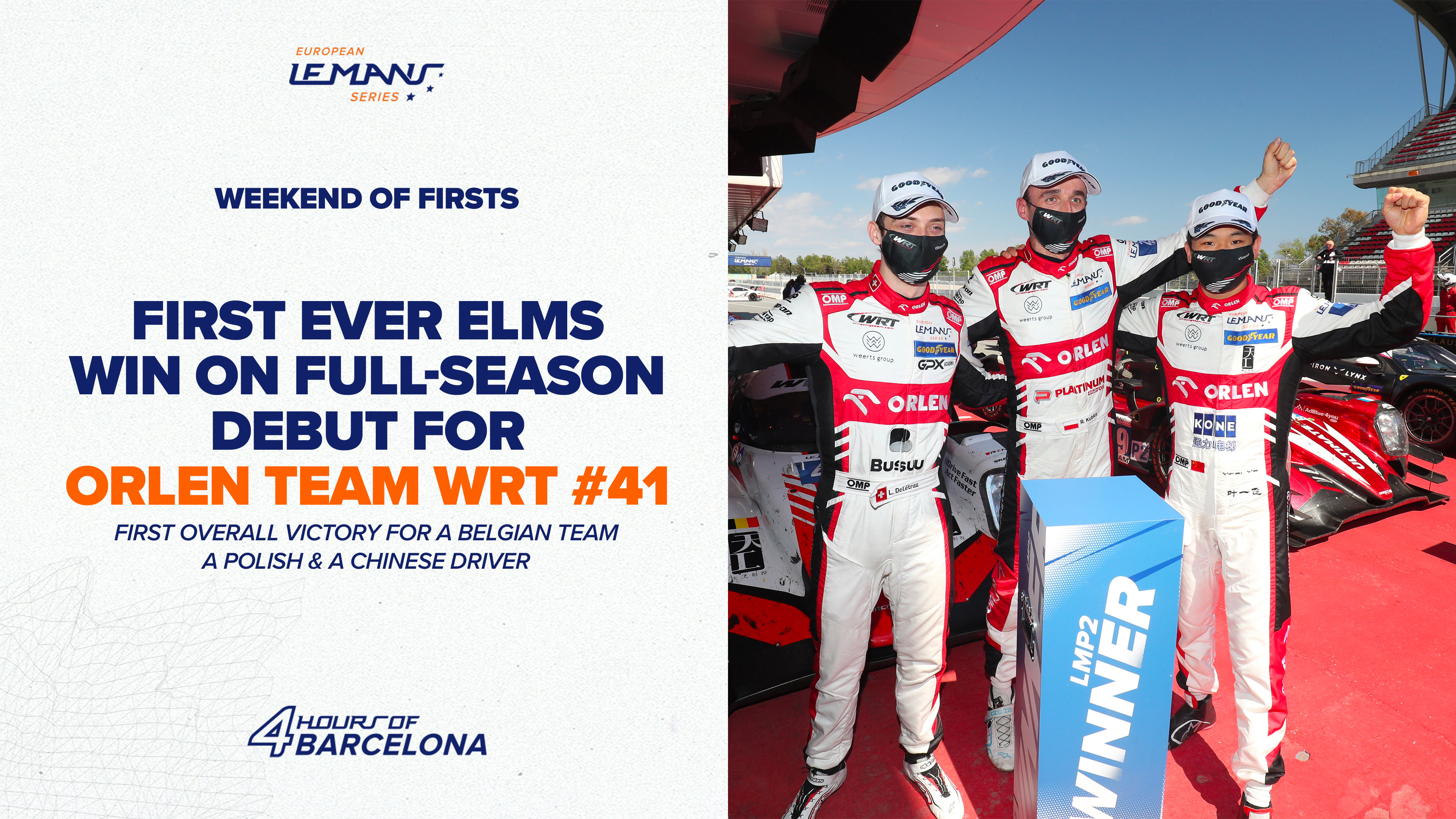 It was the first victory for Ultimate in the new for 2021 LMP2 Pro-Am championship, with Matthieu Lahaye, Jean-Baptiste Lahaye and Francois Heriau celebrating victory and an impressive 5th place overall.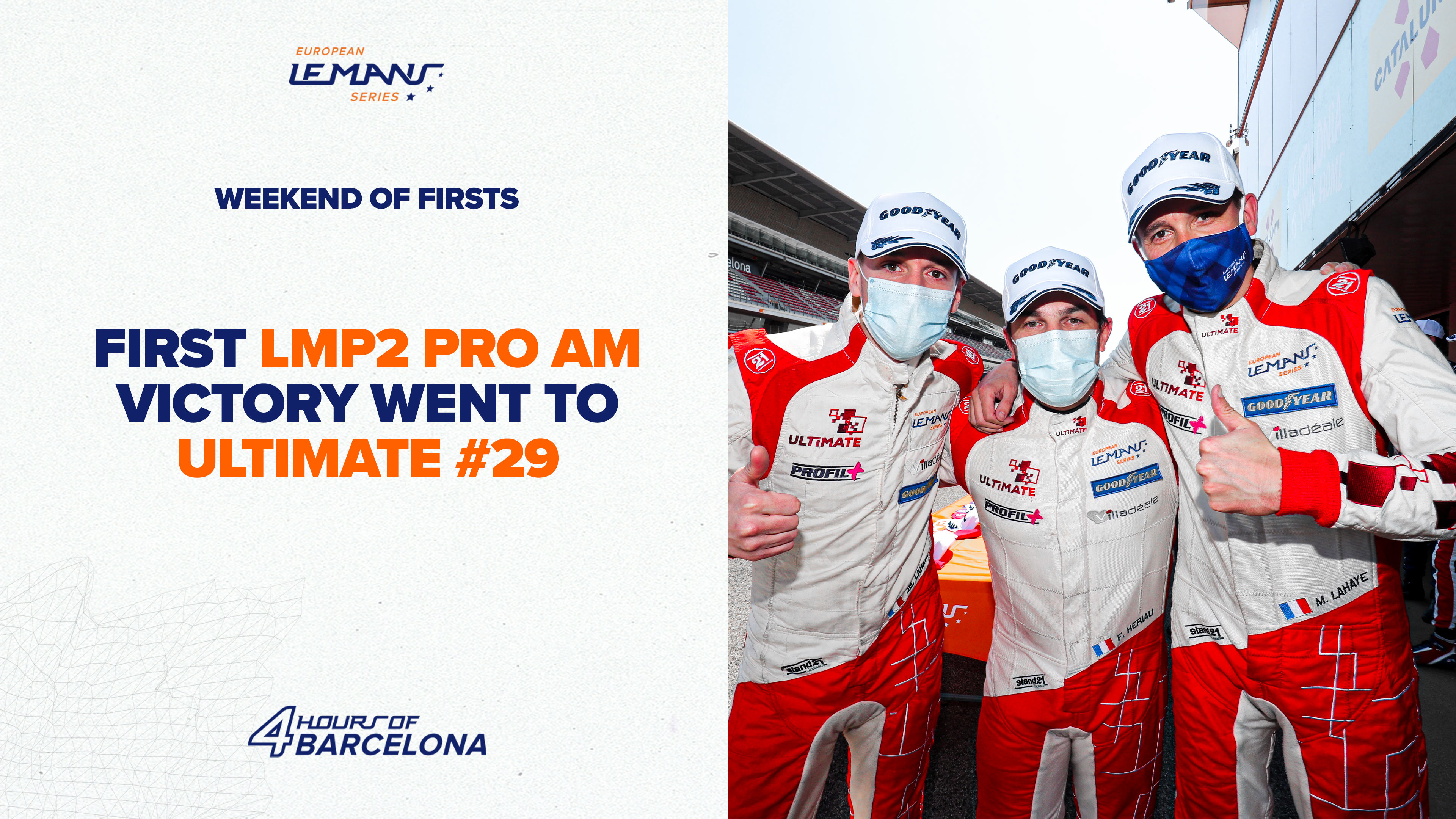 In LMP3, it was Cool Racing who led the celebrations, the Swiss team making it to the top step of the podium for the first time in the European Le Mans Series, with Nicolas Maulini, Matt Bell and Niklas Kruetten finishing the race just 2 seconds ahead of RLR MSport in a nail-biting finish.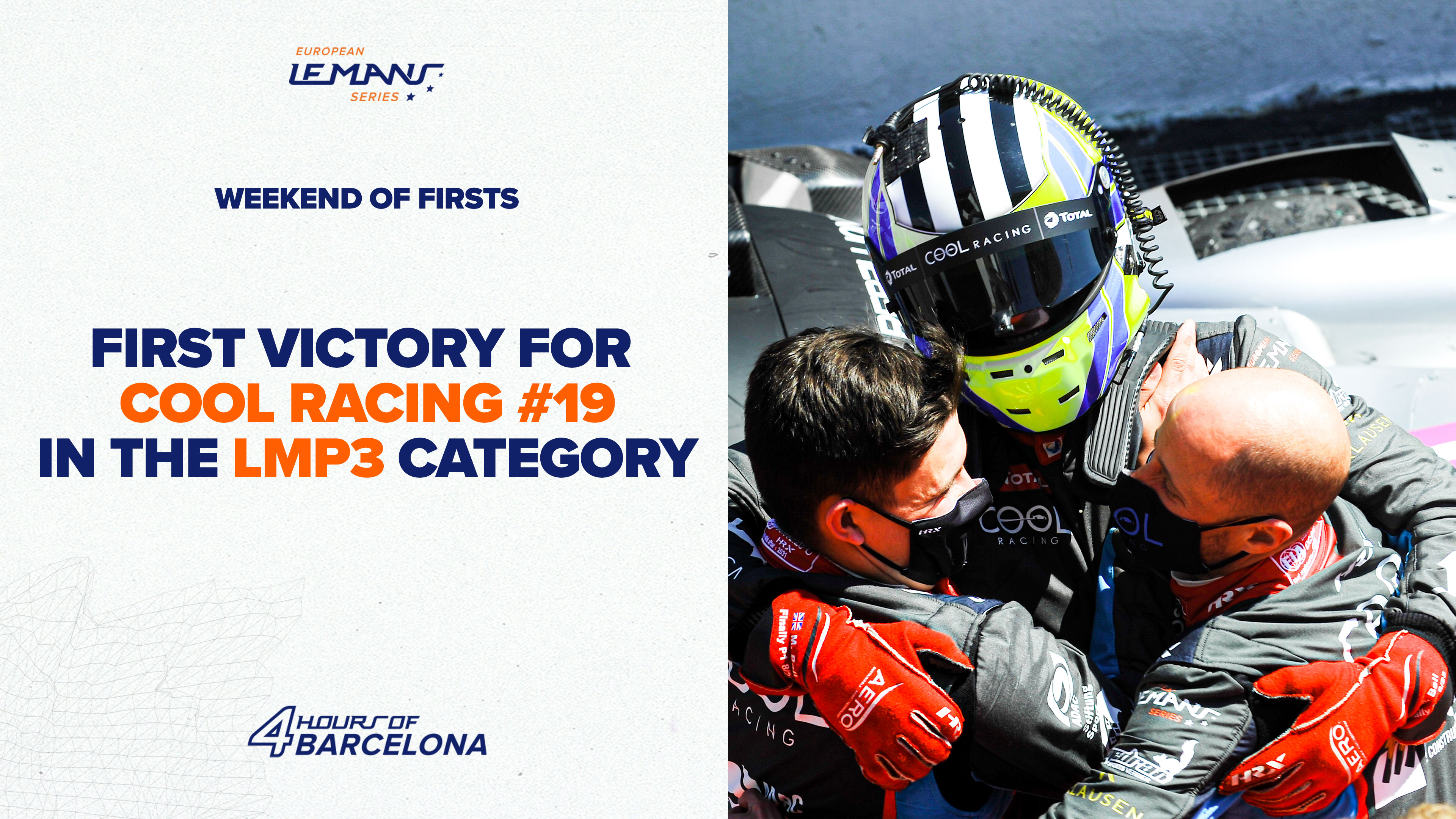 Italian team Iron Lynx continue to reach new levels, with the Michelin Le Mans Cup championship winning team now taking their first victory in the ELMS to lead the classifications. Rino Mastronardi, Matteo Cressoni and Miguel Molina steered the no80 Ferrari home to a dominant 1 lap win over the rest of the LMGTE field.
The next round of the 2021 European Le Mans Series will be the 4 Hours of Red Bull Ring on Sunday 16 May.