The LMP3 competitors completed 7,053 racing laps or 38,273.91 kilometres.
Three teams – Inter Europol Competition (3 wins), Cool Racing (2) and United Autosports (1) – won in 2022, with seven other crews standing on the podium at least once during the season.
Malthe Jakobsen made ELMS history by securing six pole positions in a single season.The Dane also set three fastest laps, including a new lap record at Imola.
Poland's Mateusz Kaprzyk set a new LMP3 lap record at Monza.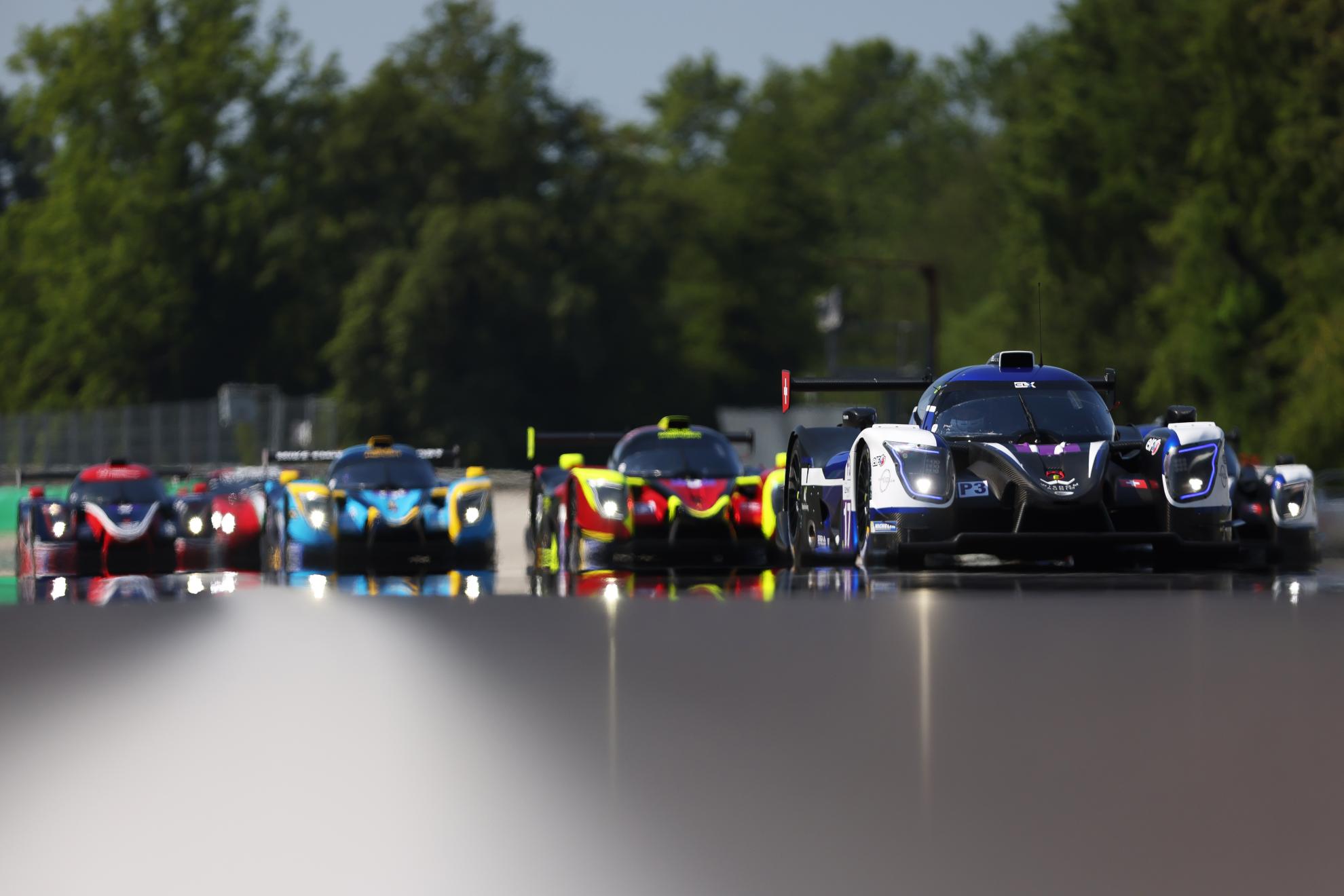 4 HOURS OF LE CASTELLET
1st: #17 Cool Racing
2nd: #2 United Autosports
3rd: #5 RLR MSport
POLE POSITION: Malthe JAKOBSEN - #17 Cool Racing - 1m49.008 - 190.6kph
FASTEST LAP: Malthe JAKOBSEN - #17 Cool Racing - 1m50.666 - 187.7kph
NUMBER OF ENTRIES: 13
CIRCUIT LAP DISTANCE: 5.771km
LAPS COMPLETED BY WINNER: 115
DISTANCE COVERED BY WINNER: 663.67km
LAPS COMPLETED BY LMP3 FIELD: 1236
DISTANCE COVERED BY LMP3 FIELD: 7,132.96km
4 HOURS OF IMOLA
1st: #3 United Autosports
2nd: #27 Cool Racing
3rd: #17 Cool Racing
POLE POSITION: Malthe JAKOBSEN - #17 Cool Racing - 1m37.182 - 181.8kph
FASTEST LAP: Malthe JAKOBSEN - #17 Cool Racing - 1m39.256 - 178.0kph**
NUMBER OF ENTRIES: 13
CIRCUIT LAP DISTANCE: 4.909km
LAPS COMPLETED BY WINNER: 123
DISTANCE COVERED BY WINNER: 603.81km
LAPS COMPLETED BY LMP3 FIELD: 1177
DISTANCE COVERED BY LMP3 FIELD: 5,777.89km
** NEW LAP RECORD
4 HOURS OF MONZA
1st: #13 Inter Europol Competition
2nd: #6 360 Racing
3rd: #11 Eurointernational
POLE POSITION: Malthe JAKOBSEN - #17 Cool Racing - 1m43.627 - 201.2kph
FASTEST LAP: Alex KAPADIA - #5 RLR MSport - 1m46.667 - 195.5kph
NUMBER OF ENTRIES: 13
CIRCUIT LAP DISTANCE: 5.793km
LAPS COMPLETED BY WINNER: 117
DISTANCE COVERED BY WINNER: 677.78km
LAPS COMPLETED BY LMP3 FIELD: 1131
DISTANCE COVERED BY LMP3 FIELD: 6,551.88km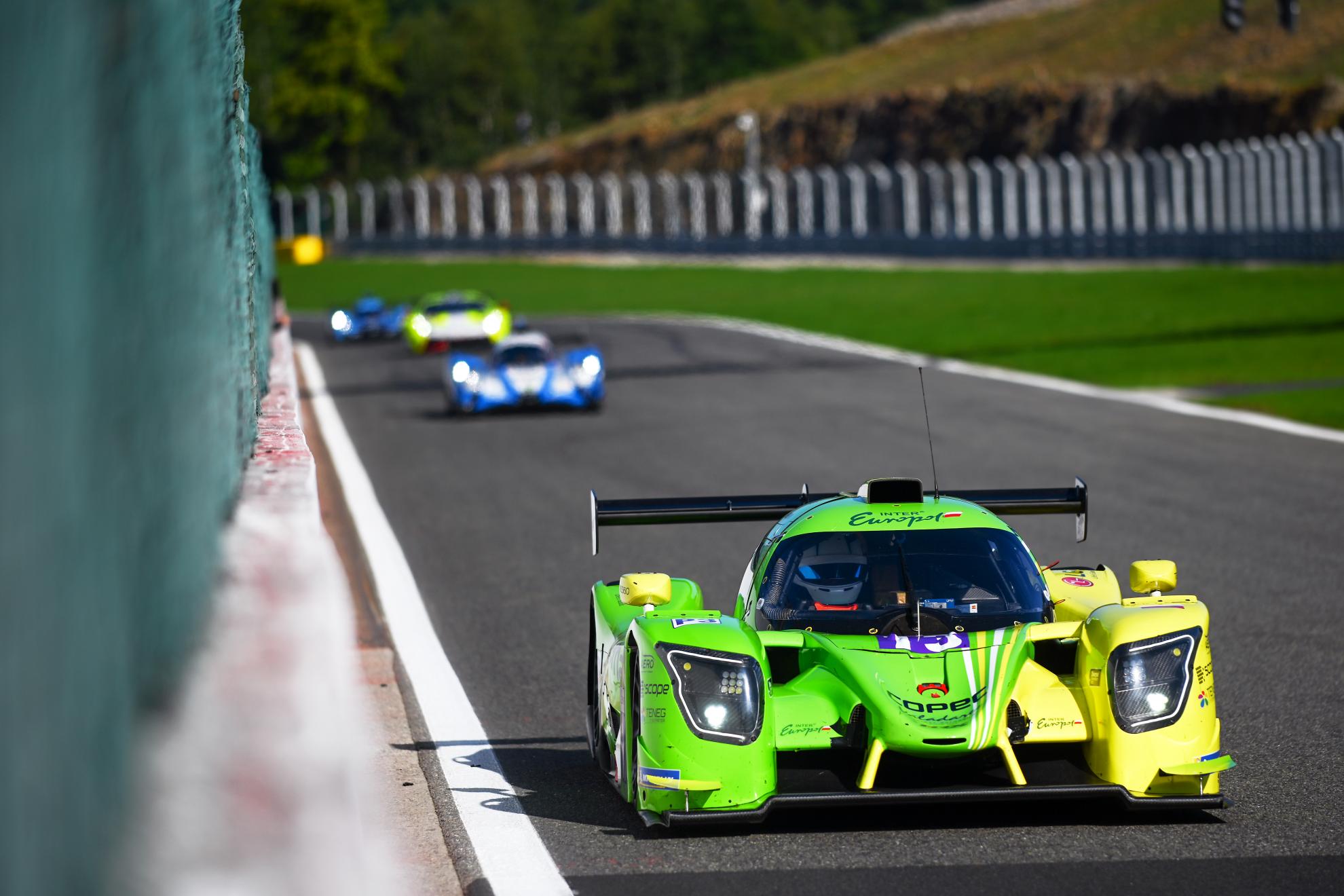 4 HOURS OF BARCELONA
1st: #13 Inter Europol Competition
2nd: #4 DKR Engineering
3rd: #17 Cool Racing
POLE POSITION: Malthe JAKOBSEN - #17 Cool Racing - 1m40.112 - 168.1kph
FASTEST LAP: Malthe JAKOBSEN - #17 Cool Racing - 1m43.319 - 162.9kph
NUMBER OF ENTRIES: 12
CIRCUIT LAP DISTANCE: 4.675km
LAPS COMPLETED BY WINNER: 125
DISTANCE COVERED BY WINNER: 584.38km
LAPS COMPLETED BY LMP3 FIELD: 1232
DISTANCE COVERED BY LMP3 FIELD: 5,759.60km
4 HOURS OF SPA-FRANCORCHAMPS
1st: #13 Inter Europol Competition
2nd: #4 DKR Engineering
3rd: #7 Nielsen Racing
POLE POSITION: Malthe JAKOBSEN - #17 Cool Racing - 2m11.062 - 192.4kph
FASTEST LAP: Mateusz KAPRZYK - #14 Inter Europol Competition - 2m14.219 - 187.9kph**
NUMBER OF ENTRIES: 13
CIRCUIT LAP DISTANCE: 7.0039km
LAPS COMPLETED BY WINNER: 93
DISTANCE COVERED BY WINNER: 651.36km
LAPS COMPLETED BY LMP3 FIELD: 1045
DISTANCE COVERED BY LMP3 FIELD: 7,319.08km
** NEW LAP RECORD
4 HOURS OF PORTIMAO
1st: #17 Cool Racing
2nd: #2 United Autosports
3rd: #27 Cool Racing
POLE POSITION: Malthe JAKOBSEN - #17 Cool Racing - 1m37.100 - 172.5kph
FASTEST LAP: Kay VAN BERLO - #3 United Autosports - 1m38.422 - 170.2kph
NUMBER OF ENTRIES: 12
CIRCUIT LAP DISTANCE: 4.653km
LAPS COMPLETED BY WINNER: 121
DISTANCE COVERED BY WINNER: 563.01km
LAPS COMPLETED BY LMP3 FIELD: 1232
DISTANCE COVERED BY LMP3 FIELD: 5732.50km